Quantum Business
Each person is an incredible storehouse of experiences.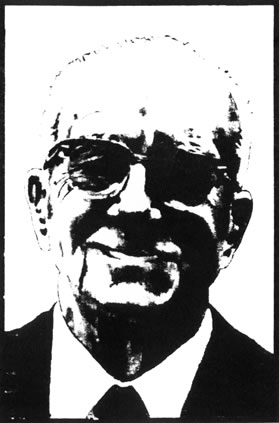 Buckminster Fuller wondered what might happen if, instead of focusing on himself, he would commit his life to others.
On a chilly night in the winter of 1927, a young man stood on the shore of Lake Michigan and stared morosely into the icy water. Thinking himself a total failure, he was about to put an end to his miserable life. Twice he had been expelled from Harvard. He had failed at more jobs than most people hold in their lifetimes. And worst of all, he had lost his infant daughter, Alexandra, to spinal meningitis. His pain was so great, he actually took comfort in the prospect of swimming out into the lake and letting himself drown.
But as he stood there thinking the blackest thoughts, he had a profound revelation. In reviewing his life, he realized that although many of his experiences were negative, they were rich in variety and value. He thought about what an incredible storehouse of experiences each person is, and it occurred to him that he might be able to use some of his experiences to help others avoid the hurt that he had known. He decided to see what would happen if he simply began to look at life differently. He wondered what might result if, instead of focusing on himself, he would commit his life to others.
At that moment the young man committed his life to "making the world work." He began to question and examine nearly every aspect of his life, using what he called "experimental evidence" — discovering things for himself using scientific methods, rather than just accepting them as true.
The young man was R. Buckminster "Bucky" Fuller, and his commitment to "making the world work" resulted in some of the greatest achievements of the twentieth century. Out of Bucky's experimentation came many earthshaking inventions and ideas. The dymaxion map and the geodesic dome, two of his most famous works, are both based on his concept of dymaxion: increasing performance using fewer materials — or doing more with less.
During his lifetime, Bucky wrote more than 20 books, held 27 patents, and received 47 honorary doctorate degrees. His work spanned the fields of architecture, design, art, engineering, education, poetry, and mathematics. He has been called the Leonardo da Vinci of our time.
What Bucky discovered that cold, lonely night on the shores of Lake Michigan was commitment. Commitment is doing "Whatever It Takes" to realize your vision. It means throwing yourself full force into a project, jumping in with both feet and immersing yourself in it to a point where you can no longer turn back. Committed people are completely enveloped in their work; it is their passion, their reason for being. They're intrinsically motivated, driven by their dream, propelled by their desire.
Actually, life-changing revelations the magnitude of Bucky's are rare. Most often we hear a quiet, subtle call to commitment. It may not even be a commitment to following our own dream, but to supporting others in furthering their vision.
One such man, Peter Meisen, committed himself to turning Bucky's idea of a global energy network into reality. Bucky developed a plan wherein each of us would share our energy with others during our nonpeak hours at night, thereby ensuring there would be enough energy to supply every country with all their needs. Peter started his quest with only himself and very little capital. But a strong commitment is contagious — a magnetic force, pulling others in, gathering momentum and support. That's just what happened with Peter's project.
"The enormity of the project scared me to death," Peter recalls, "because it was too big; obviously beyond any one individual. But I had developed enough confidence in a previous project to approach it — not a lot of experience, but a commitment that this could be done if we just started from what we had."
"The first steps were to educate myself personally to understand the technology. I went to the library and I went to the experts themselves. I went to both Mexico and France to meet with engineers."
In 1986 Peter founded the Global Energy Network International (GENI), a nonprofit organization dedicated to realizing Bucky's plan. It took five years to get to GENI's first primary milestone, which was an international workshop in Winnipeg, Alberta, Canada.
Today the power grid concept has been implemented in countries around the world: across the United States; the Nordal system connecting Scandinavia to the rest of Europe; the British Channel link between France and England; and in the former USSR, across seven time zones (over 10,000 kilometers).
While it's difficult to give full credit to Peter for all of this, the fact is many more countries are now linking power systems, and interconnections are accelerating around the world. Since 1989, many former enemies have laid down their weapons and initiated electrical energy sharing in rapid succession. It took East and West Germany just two months to interconnect after the fall of the Berlin Wall, and the Washington Declaration between Jordan and Israel added the linkage of power grids as a prime provision in their peace accords.
GENI's mission statement includes the "commitment to improve the quality of life for all without damage to the planet." Millions of people are now aware of this project through the efforts of Peter and the GENI organization, and Peter continues to win supporters from around the world. His story demonstrates the enormous power contained in the commitment of just one person.
Commit Yourself — And See What Happens
Becoming committed to something is really a two-step process: First you must discover your passion and then you must decide to follow it, no matter what.
Discovery: Think About What Excites You
What turns you on? What fires your passion? What prompts you to dream? What awakens your vision? Before creating the Burklyn Business School and SuperCamp, I had clear pictures in my mind of the possibilities these programs held. I could see, taste, hear, and feel those possibilities, and I felt driven to make them happen.
My partners and I were so excited by the idea of SuperCamp that it carried us through all the uncertainties, problems, and crises of the first program. This excitement was infectious, spreading to others who became eager to send their children on this adventure in learning. At the end of the first SuperCamp, I saw children who had arrived shy and withdrawn stand before the entire group and loudly declare their pride in themselves. They told of their commitment to use their new skills and to live by the 8 Keys.
When I heard them, I was hooked. At that moment I thought, "This is what I am committed to; this is what my life is about — producing programs that support youth." That was 1982 and I am as committed to my vision today as I was on the final day of the first SuperCamp.
Our commitment may be to support the vision of another.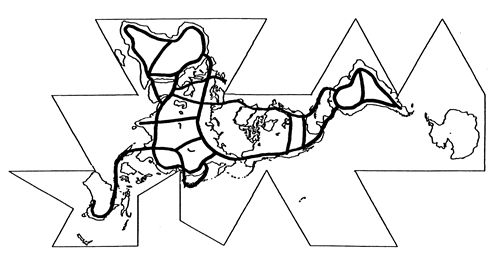 The Dymaxion Map gives a more accurate picture of our world. Dymaxion and the Fuller Projection Dymaxion™ Map design are trademarks of the The Buckminster Fuller Institute, Santa Barbara, CA © 1938, 1967, and 1992. All rights reserved.
Buckminster Fuller's concept of a power grid is being implemented around the world, thanks in part to Peter Meisen's commitment to his vision.
---
Email this page to a friend


Updated: 2016/06/30
If you speak another language fluently and you liked this page, make a contribution by translating it! For additional translations check out FreeTranslation.com (Voor vertaling van Engels tot Nederlands) (For oversettelse fra Engelsk til Norsk)
(Для дополнительных переводов проверяют FreeTranslation.com )