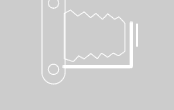 ABB to deliver HVDC Light technology to Australia
Project allows energy trading in Australia's deregulated power market
Zurich, Switzerland, December 22, 1998 - ABB, the international engineering and technology group, has won an order to build a power link in Australia using High-Voltage Direct Current (HVDC) technology. The 65-kilometer (41-mile) so called HVDC Light link will connect the power grids of Queensland and New South Wales and allow power to be traded for the first time between the two states. The order was placed by HQI Australia Limited Partnership and EMMLINK Pty Ltd, which have formed a joint venture to build, own and operate the link. ABB did not disclose the value of the order. Construction of the link is to begin in June 1999 with operation scheduled to start in January 2000.
Under the terms of the contract, ABB will supply two converter stations and an underground cable. HVDC Light is a lower-cost, more compact and faster-to-build alternative to conventional HVDC power transmission systems. HVDC Light is also designed to closely measure and control power flows. That will allow participants in Australia's deregulated power market to schedule exact power deliveries according to long- and short-term contracts.
Technology highlights
HVDC Light is a newly developed technology for transmission of electric power where other solutions are not possible or economically feasible. A new generation of converters significantly reduces the size of the installation. This small-scale system is recommended for power transmission over long distances, or to connect small-scale power generation to a larger grid. In a period of growing deregulation, HVDC Light meets the need for more competitively priced power transmission systems.

Key features:

Modular design decreases installation costs, shortens delivery time, makes service and maintenance easier.
Underground transmission minimizes environmental intrusion.
Ability to control and measure power flow in the system opens new opportunities for electricity trading. Power supplies can be scheduled exactly according to contractual requirements.
The ABB Group ( http://www.abb.com ) serves customers worldwide in power generation, transmission and distribution; automation; oil, gas, and petrochemicals; industrial products and contracting; financial services; and rail transportation. The Group reported orders in 1997 of US$ 35 billion and employs about 214,000 people in more than 100 countries. (End)
For more information contact Mr. John Fox
Corporate Communications Tel: +41 1 317 7371 Fax: +41 1 317 7958

Ms. Kajsa Forsberg
ABB Sweden, Västerås Tel. +46 21 325 025 Fax +46 21 186 957
Email this page to a friend


Updated: 2016/06/30
If you speak another language fluently and you liked this page, make a contribution by translating it! For additional translations check out FreeTranslation.com (Voor vertaling van Engels tot Nederlands) (For oversettelse fra Engelsk til Norsk)
(Для дополнительных переводов проверяют FreeTranslation.com )