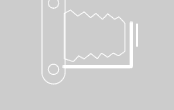 ABB wins orders totaling US$ 170 million for Brazil power link
Part of infrastructure improvement program to increase efficiency of national power grid
Zurich, Switzerland, April 6, 1998 - ABB, the international electrical engineering group, has been awarded contracts to link the power grids of northern and southern Brazil. The total value of the projects amounts to about US$ 170 million. The contracts, which were awarded by the state-owned utilities Furnas Centrais Elétricas S.A. (FURNAS) and Centrais Elétricas do Norte do Brasil S.A. (ELETRONORTE), are part of the "Brazil in Action" infrastructure development program launched by the federal government to support the country's future economic growth. The power link will bring southern Brazil some 1,000 megawatts of electricity from the northern part of the country. The total project is expected to be completed by 1999.
The ABB orders include a 300-kilometer 500-kilovolt alternating current (AC) transmission line representing one third of the total power line connecting the Imperatriz substation in the State of Maranhão and the Serra da Mesa substation in the State of Goiás. ABB will also deliver high-voltage equipment for five substations as well as six reactive power compensation units to ensure maximum efficiency of the transmission lines.
ABB employs about 4,000 people in Brazil. The ABB Group employs 213,000 people worldwide with orders in 1997 of about US$ 35 billion. (End)
For more information contact Ms. Iwona Jarzebska
ABB Corporate Communications, Zurich Tel. +41 1 317 7834 Fax. +41 1 317 7958

Mr. Carlos Roberto Hohl
ABB Brazil, Osasco Tel. +55 11 7084 9811 Fax. +55 11 7084 9408
Original Press Release, at ABB.com



Email this page to a friend


Updated: 2016/06/30
If you speak another language fluently and you liked this page, make a contribution by translating it! For additional translations check out FreeTranslation.com (Voor vertaling van Engels tot Nederlands) (For oversettelse fra Engelsk til Norsk)
(Для дополнительных переводов проверяют FreeTranslation.com )