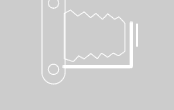 ABB wins US$ 280-million order for power link between Argentina and Brazil
500-kilometer cross-border transmission link will increase efficiency of regional grids
Zurich, Switzerland, May 19, 1998 - ABB, the international electrical engineering company, has received an order to build a 1,000-megawatt power transmission system interconnecting the electricity networks of Argentina and Brazil. The contract, amounting to approximately US$ 280 million, was awarded by Companhia de Interligacão Elétricia, (CIEN), Brazil. CIEN is owned by electrical utilities ENDESA, Spain and ENDESA, Chile. The link is scheduled to start operation at the beginning of 2000.
Under the terms of the contract, ABB will build, operate and maintain a 500-kilometer alternating current power transmission link to join two substations in northern Argentina and southern Brazil as well as a converter station to match the different power frequencies in the two systems. ABB will also be responsible for expansion of two 500-kilovolt substations connected by the power link.
The cross-border power transmission system will permit both countries to utilize electricity resources more efficiently and cost-effectively. This contract reflects the increasing demand for regional power interconnections in the deregulated markets of Latin America. The Brazil-Argentina link follows an order, announced by ABB earlier this year to connect the power grids of northern and southern Brazil.
ABB's Power Transmission and Distribution Segment employs approximately 51,000 people worldwide with orders in 1997 of about US$ 9 billion. The ABB Group employs approximately 213,000 people with orders in 1997 of about US$ 35 billion. (End)
For more information contact Ms. Iwona Jarzebska
ABB Corp. Communications, Zurich Tel: +41 1 317 7834 Fax: +41 1 317 7958

Mr. Carlos Roberto Hohl
ABB Brazil, Osasco Tel: +55 11 7084 9811 Fax: +55 11 7084 9408
Email this page to a friend


Updated: 2016/06/30
If you speak another language fluently and you liked this page, make a contribution by translating it! For additional translations check out FreeTranslation.com (Voor vertaling van Engels tot Nederlands) (For oversettelse fra Engelsk til Norsk)
(Для дополнительных переводов проверяют FreeTranslation.com )