Expansion of the Middle East energy sector continues to intensify
Governments throughout the Middle East region are continuing to develop and enhance their energy infrastructures to deal with the massive increase in power demand that is resulting from population growth and the expansion of the industrial sector.
United Arab Emirates: Tuesday, July 19 - 2005 at 12:47 GMT+4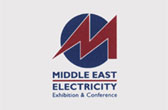 One of the key developments currently underway is the US$1.25 billion Gulf Power Grid, which will connect Bahrain, Kuwait, Qatar and Saudi Arabia by 2008, the UAE and Oman being added later. Viewed as an essential project by the countries of the GCC, it will enable the linked countries to use electricity from its neighbours in the case of emergency, ensuring greater stability of power supply and eliminating the risk of blackouts. It is also expected to eventually result in a pan-Arab power grid.

With cabling, substation construction and advanced networking required in each of the six countries, there is great business potential for both regional and international companies to win a share of the contracts, the first phase of which will be announced in September this year.

One of the many companies tendering for work related to the project is ABB, the Zurich-based international power and automation technology specialist. Already anticipating its turnover in the UAE to top US$150 million this year, ABB has been heavily involved in a number of high profile projects, building substations for projects including The Palm Jumeirah (at a cost of US$30 million).

'The MENA region is one of the largest markets anywhere in the world for energy related products and services' said Sarah Woodbridge, Exhibition Director, Middle East Electricity Exhibition. 'The growth of the industry here far exceeds global norms - Iran, for example, has grown its power generation output by 53% in the last eight years - and many international companies are therefore establishing and expanding their regional presence to compete for the many highly valuable contracts that are announced on a regular basis'.

ABB is a typical example - 'With the MENA region accounting for 30% (US$1.5 billion) of the group's global turnover, Dubai has been developed as a business hub for the region' said Naji Jreijiri, ABB's Head of Automation Products. 'We invested US$3 million on refurbishing our Dubai facility which now features a 7,000 sq m workshop and 2,500 sq m of offices and acts as the central base for our 300 employees in the UAE'.

A stream of new developments, and the enthusiastic adoption of innovative technologies is further stimulating the growth of the energy industry - one of these, Bahrain's US$225 million 'Green City', has been environmentally designed and ecologically oriented, and will have its own desalination and power plants using solar energy, plus a waste water treatment plant and sewerage system based on pressurised air and suction technology.

Solar, wind and water power, alongside natural gas, are also being seriously considered as alternative energy sources that can generate income in Saudi Arabia, with natural gas topping the list as an eventual replacement for petrol.

Middle East Electricity, internationally acknowledged as one of the world's most important trade events of its kind, has been specifically developed to support the development of regional energy infrastructures and stimulate the energy industry. Acting both as a showcase for the global energy industry and a platform that allows the key decision makers from around the region to see, first hand, the latest products and services that the world leaders have to offer.

'The exponential growth in energy demand throughout the region means that governments are heavily committed to undertake essential infrastructural development' added Woodbridge. 'This is reflected right across the industry, with sectors such as cabling experiencing unparalleled demand - evidence of this is the fact that Ducab (Dubai Cable Company) is projecting a sales turnover of US$543 million by 2010 and has opened a new factory in Abu Dhabi, expanding its manufacturing capacity by 60%.'

Already over 90% sold out, Middle East Electricity, which takes place at Dubai's International Exhibition Centre from February 5-8, 2006, has already attracted the leading names from the global industry, with ABB, Eaton Electric, Ducab, LS Group, Lucy Switchgear, Danway, GE Energy, Perkins, Matsushita/Panasonic, Al Babtain, Cummins, Philips and Osram amongst the exhibiting companies. The show will also feature additional country groups making a total of 18 already confirmed.

The event comprehensively covers the energy industry, with specific sections for Lighting (already virtually sold out), Gas, Power Generation and New & Renewable Energy, reinforcing its position as the power behind the Middle East energy industry.
Notes and media contacts
For further information, please contact:

Neil Tyrer
Partner
Integra - Integrated Marketing Communications
Office #502, 5th Floor, CNN Building, Dubai Media City, Dubai, United Arab Emirates
t: +971 4 3672886, f: +971 4 3918062, m: +971 50 6532854

Anne-Birte Stensgaard, News Editor
Tuesday, July 19 - 2005 at 12:47 UAE local time (GMT+4)
Replication or redistribution in whole or in part is expressly prohibited without the prior written consent of AME Info FZ LLC.
© 1996 - 2005 AME Info FZ LLC. All rights reserved.
Email this page to a friend


Updated: 2016/06/30
If you speak another language fluently and you liked this page, make a contribution by translating it! For additional translations check out FreeTranslation.com (Voor vertaling van Engels tot Nederlands) (For oversettelse fra Engelsk til Norsk)
(Для дополнительных переводов проверяют FreeTranslation.com )