UN report: Solar beats trend of falling renewables investment
Apr 08, 2014 - Lucy Woods - PV-tech.org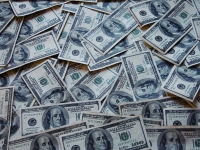 "Solar bucked a trend of falling investment in renewables last year, accounting for nearly half of the US$11 billion total for all new investments for renewables in 2013, according to a United Nations report.
The report noted an overall 14% dip in investment in renewables in 2013, although overall it said renewable energy accounted for 44% of all new electricity generation installed globally.
"The [14%] drop masks the many positive signals of a dynamic market that is fast evolving and maturing," said Achim Steiner United Nations' under-secretary-general and general director for the United Nations Environment Programme (UNEP).
The report, 'Global Trends in Renewable Energy Investment 2014', was published by the Frankfurt School-UNEP Collaborating Centre for Climate & Sustainable Energy Finance and Bloomberg New Energy Finance.."
Read the whole article at PV Tech: http://www.pv-tech.org/news/UN_Report_solar_continues_to_climb_despite_investment_dip
---