North-South power link to be studied
Jul. 25, 2011 - irishtimes.com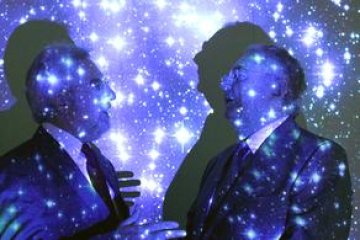 Minister for Energy Pat Rabbitte with Owen Lewis, chief executive of the Sustainable Energy Authority of Ireland, at the announcement that Ireland has received a Star of Energy Efficiency Award for improving the energy performance of Irish homes.Photograph: Maxwells
MINISTER FOR Energy Pat Rabbitte has appointed three international experts to a commission to examine whether there is a case for building all or part of the North-South high voltage electricity interconnector underground, and the cost involved in such a project.
Bo Normark, president of Swedish firm Power Circle, has been appointed chairman of the commission and Odd-Håkon Hoelsæter, former chief executive of Norwegian electricity grid company Statnett, and Ronnie Elmans, a Belgian electric power professor, have been appointed members.
They must submit a report within six months on the case for and the cost of running power lines underground between Meath and Tyrone along all or part of the 400kV line. The report is expected to be submitted in the autumn.
Proponents of the interconnector say it is needed to improve competition in the electricity market and the security of supply.
The commission was established following the collapse last June of the planning process for the interconnector which was estimated to cost €280 million.
An error in the original application for the line through Meath, Cavan and Monaghan forced the State's electricity network operator Eirgrid to withdraw the application during a Bord Pleanála hearing into the issue.
A review found incorrect information was supplied by ESB International.
The commission will consider the routes proposed by Eirgrid.
---

Email this page to a friend


Updated: 2003/07/28