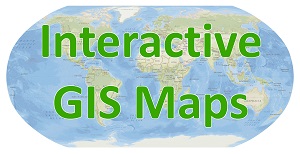 GIS Maps, Articles, Papers
GENI's global GIS research, news articles, and maps.

Global Maps
IRENA — International Renewable Energy Agency


SWERA — Solar and Wind Energy Resource Assessment


GIS News Articles
GIS Research Papers
The GENI Initiative Visualization (171 MB .pdf). By: Jens Klawitter, Paul-Michael Dekker, Peter Meisen, and John Graham, presented to the IEEE Power Engineering Society in July, 2008.


---

---
Email this page to a friend


keywords: GENI GIS Maps, GIS Articles, GIS Papers, GIS Library, GIS Layer Index, Flip The Old Model Upside Down, Sloving Climate Change, Spontaneous Cooperation, Opinion Editorial, Linking Renwable Energy Resources Around The World, Linking Electricity for Peace, Power Transmission, The Missing Link, Linking Renewable Energy Resources Around The World, A Compleling Global Strategy, The GENI Model, Want To Contain Global Polution?, Remote Renewable Energy Resources Made Possible by International Electrical Interconnections, The Economic, Environment and Devlopmental Benefits of High-Voltage Interconnections, Worldwide Interconnection May Be An Idea Whose Time Has Come
Updated: 2016/06/30
If you speak another language fluently and you liked this page, make a contribution by translating it! For additional translations check out FreeTranslation.com (Voor vertaling van Engels tot Nederlands) (For oversettelse fra Engelsk til Norsk)
(Для дополнительных переводов проверяют FreeTranslation.com )